| | |
| --- | --- |
| Eagle action (7 images) | |
Welcome to the PhotographyCorner.com Forums.

You are currently viewing our forum as a guest which gives you limited access to view most discussions, photographs and access our other FREE features. By joining our free community you will have access to post topics, communicate privately with other members (PM), vote on contests like the Photograph of the Month and Contest Corner Challenges, upload your own photos and access many other special features. Registration is fast, simple and absolutely free so please, join our community today!

If you have any problems with the registration process or your account login, please contact support.
March 2nd, 2017, 04:47 AM
| | | | |
| --- | --- | --- | --- |
| | Lunatic Lensman | | |
Eagle action (7 images)
---
Went down to my trusty "bird park" on Tuesday, just for something different. It was sunny when I left home, but about 20 minutes after I got to the park, the clouds rolled in, and the light pretty much went to crap. I stuck around anyway, mostly because I didn't have anything better to do, and after a while, I spotted two cormorants about a hundred yards out in the bay squabbling over a catfish one of them had caught. There was a bit of commotion as they argued over the fish, when suddenly an eagle swooped in and settled the argument by sending the cormorants into panic dives to escape. The one with the fish apparently dropped it, because the eagle scooped it up and took off across the bay, eventually flying up to its favorite dining spot on the "osprey tower" to eat its ill-gotten meal... The light was crap, and the action was a long way off, so these aren't as clean and bright as I'd like, but a sequence like this doesn't come along every day, and around here this time of year, I'll take what I can get!!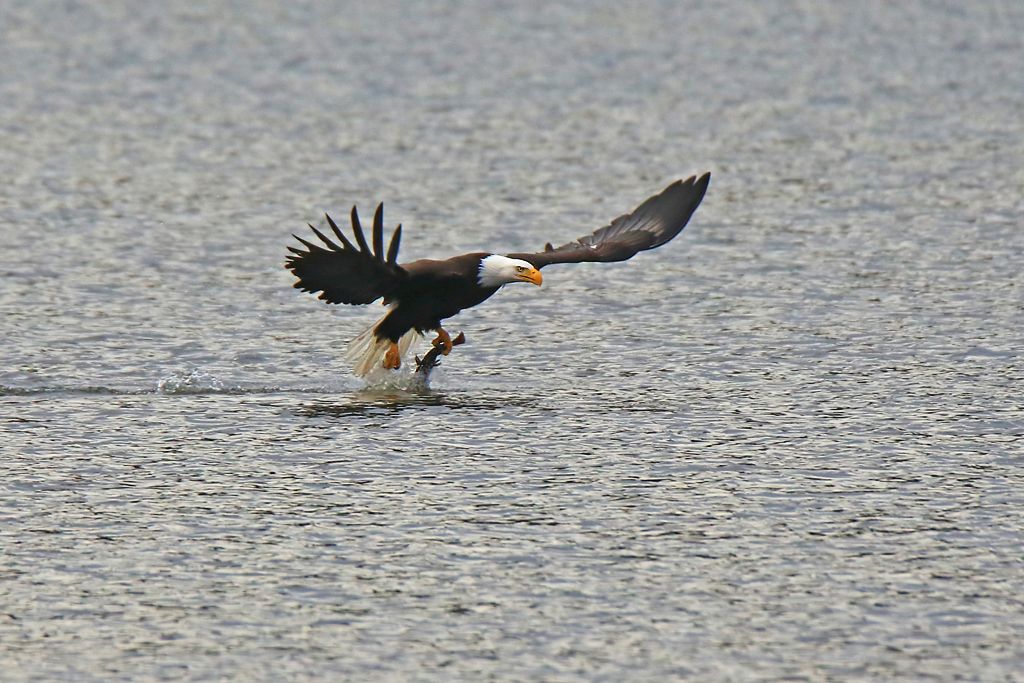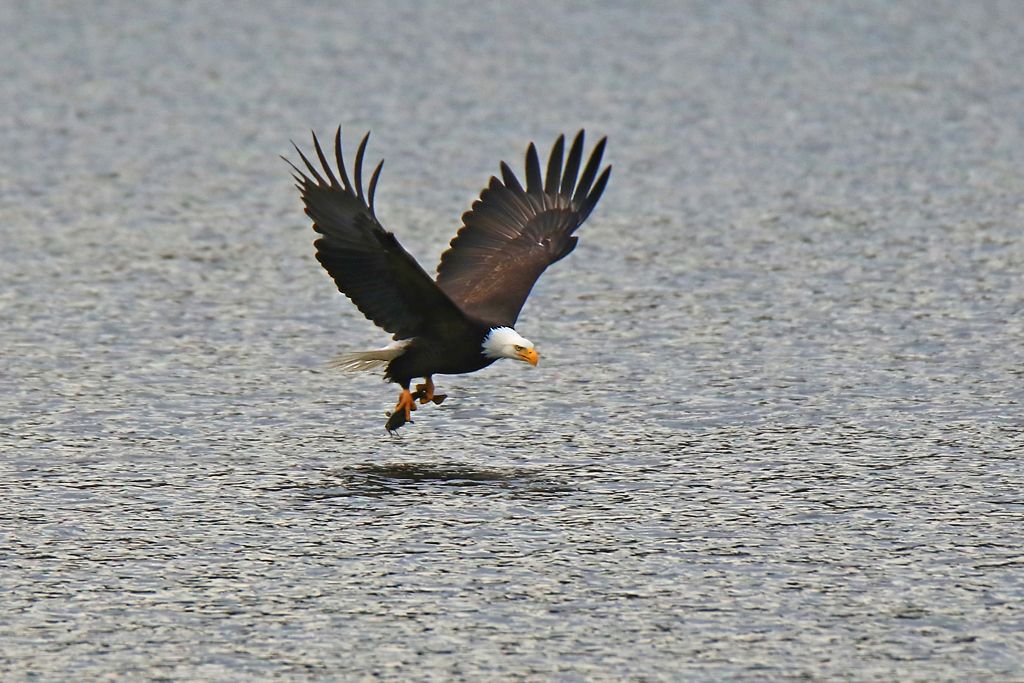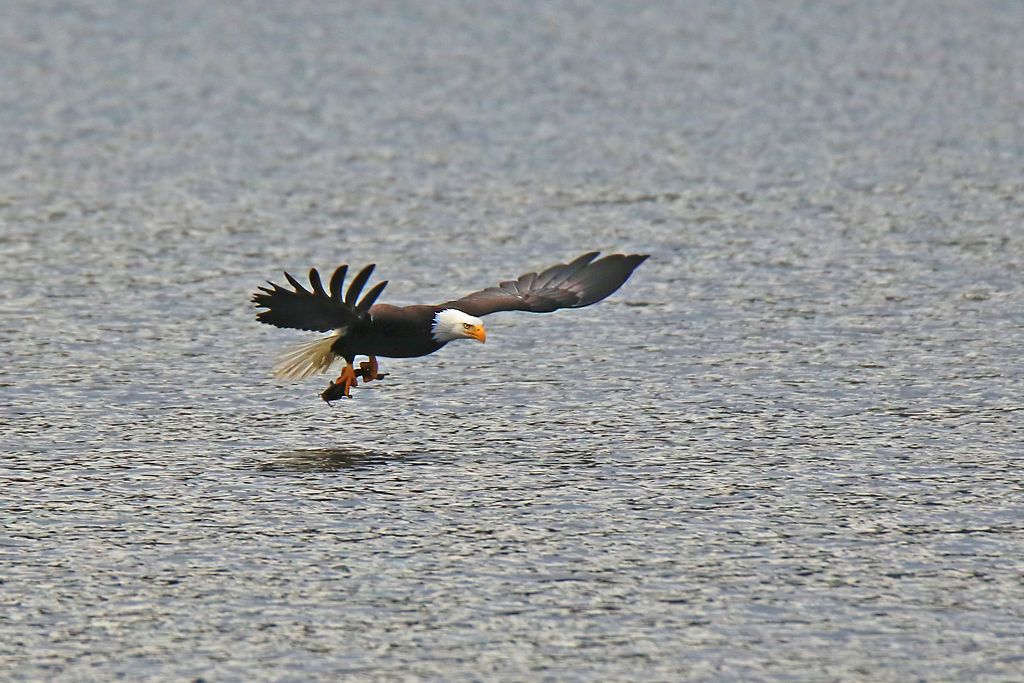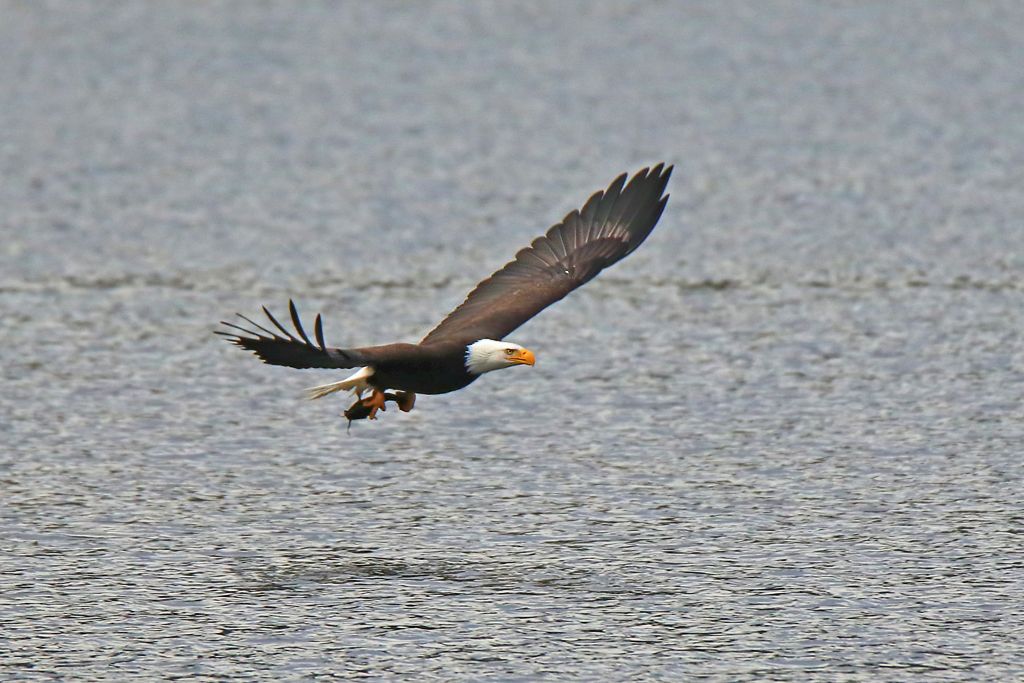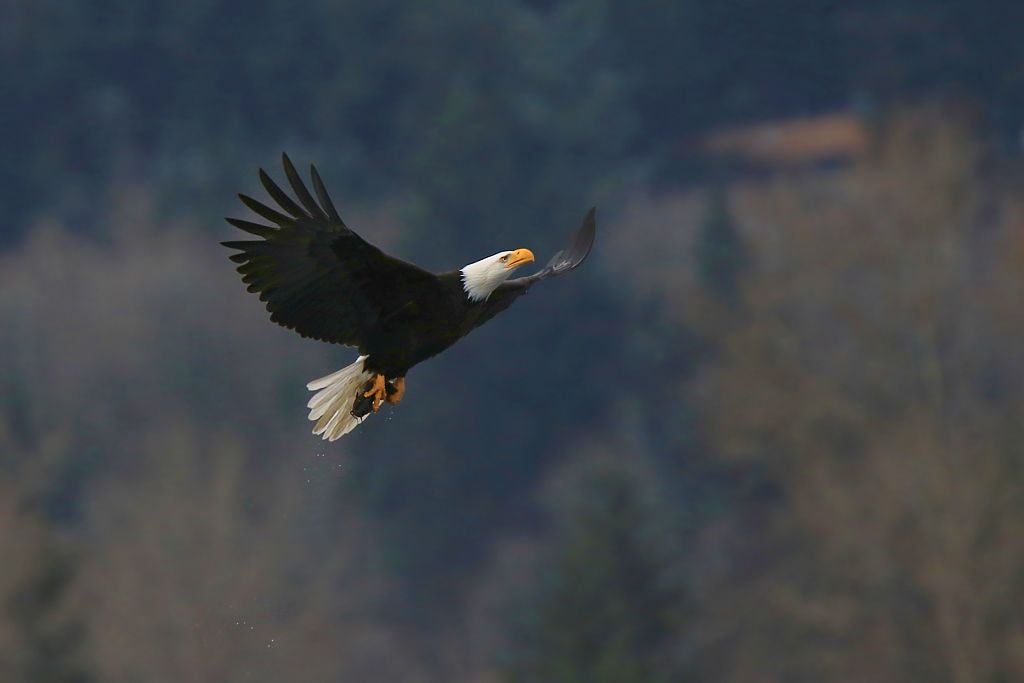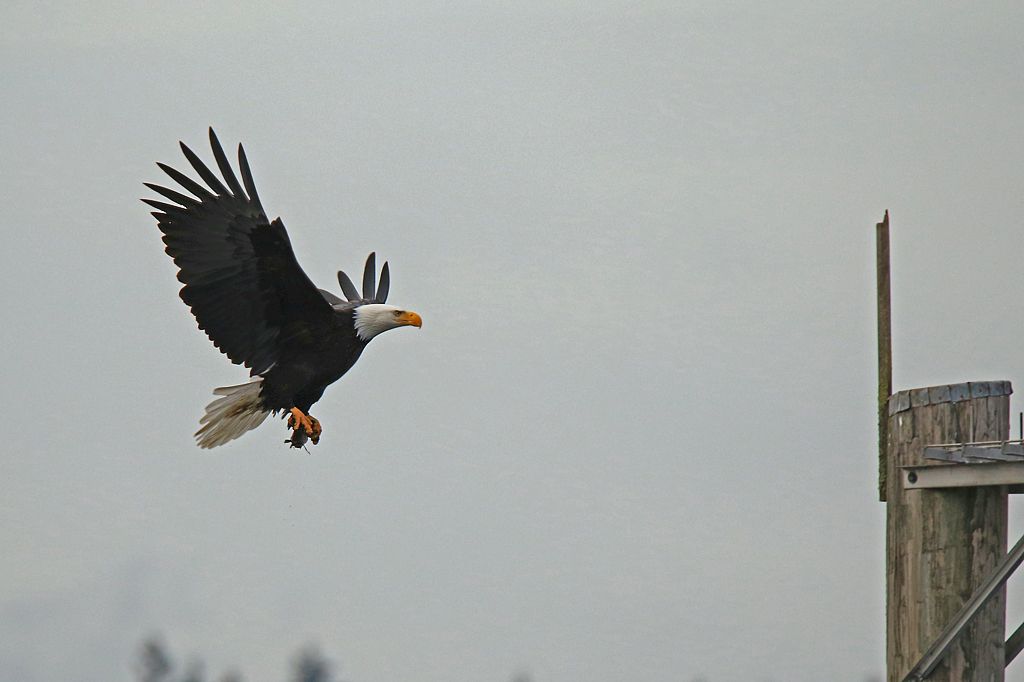 Sponsors
//END Text between these comments can be edited as needed.// }?>
March 3rd, 2017, 08:38 AM
Re: Eagle action (7 images)
---
Lovely sequence Rocky, and I agree, you gotta make the most of an opportunity like this. I'd rather have this than nothing.
Currently Active Users Viewing This Thread: 1

(0 members and 1 guests)
| | | |
| --- | --- | --- |
| Posting Rules | | //END Text between these comments can be edited as needed.// }?> |
All times are GMT -5. The time now is
01:23 PM
.